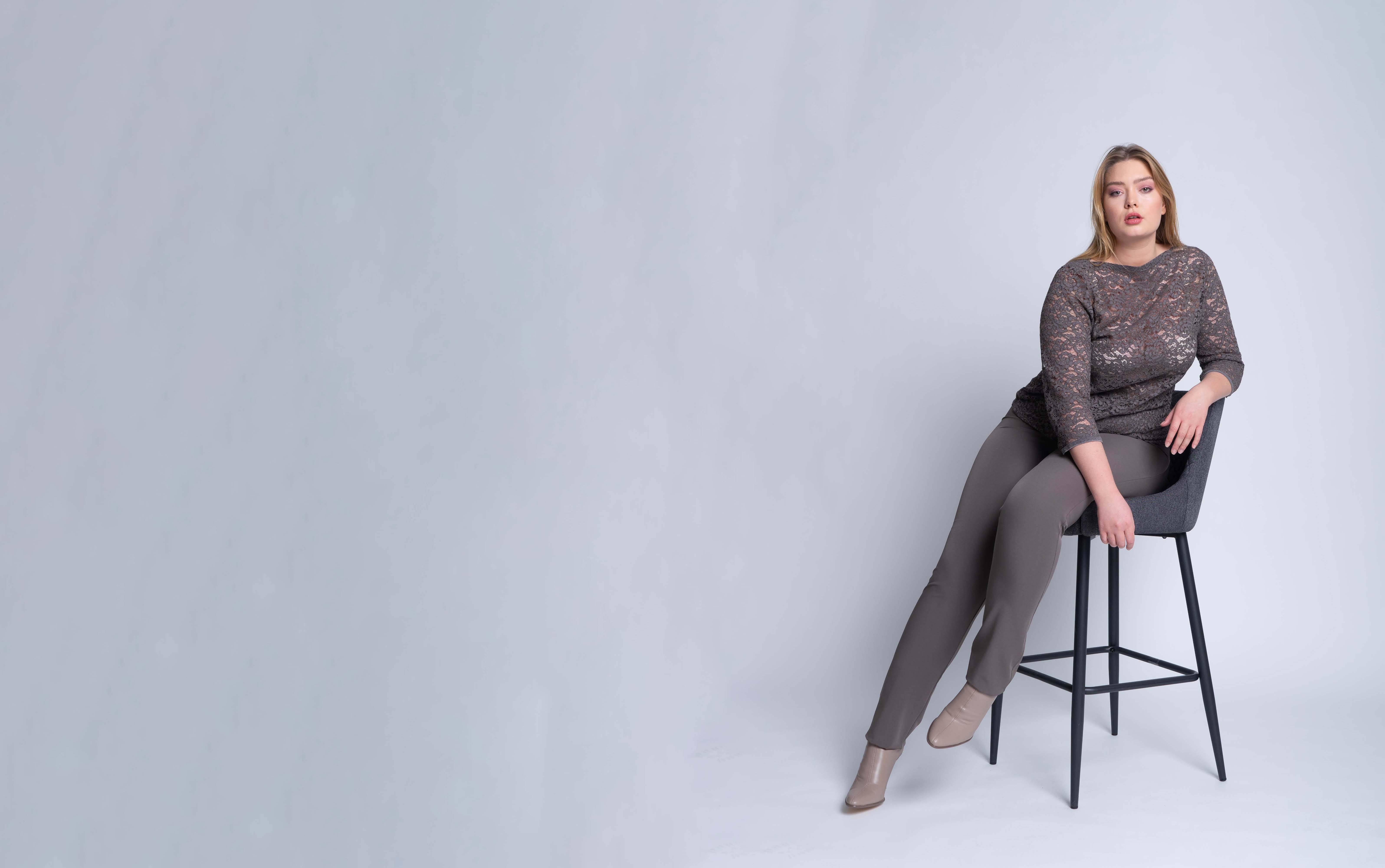 Style has nothing to do with size
PICASSO new color palette
Warm wintry colors, as well as harmonious pastel tones are new in the color palette of the PICASSO shirt. Worn for most various situations, from cozy and relaxed moments, to a modern statement outfit, everything is possible.

Our current favorite is a powder PICASSO, combined with the blue checked GREAT cashmere cape and the lavender ZEN culottes.
Lace series
In modern times, old times, crisis times, LACE, was always there, always the desired, feminine, luxurious right thing. For this season I wouldn't skip this almost casual lace in its relaxed and easy to combine earth tones, in the practical shapes of PICASSO and BETTINA.

P.S If you are travelling, it has the great extras of being very lightweight and no crease.
Culotte
Definitely a refreshing styling piece this season, and a wardrobe essential, reflecting ease, elegance and a new exciting silhouette. Easy to combine with shirts, blouses jackets and coats.

Tip: The culotte's statement changes mostly with the shoe combination. Wear them with heels to create a glamorous look, with flats and make a practical comfortable look, or boots will give them and you the modern, minimalistic look (Adam's favorite).
Adam Brody Zurich - Plus Size Fashion
Blog

-
26

Aug

The new upcycling programme for Plus Size fashion and the story behind it.

05

Jul

Adam Brody's interview with Orna Gattegno talking about his life as a plus size fashion designer from zurich.

06

Jan

Blog about the changes and opportunities that have emerged through and during the year of the Corona Pandemic and have influenced the brand ADAM BRODY.
Subtitle Instagram

Title Instagram