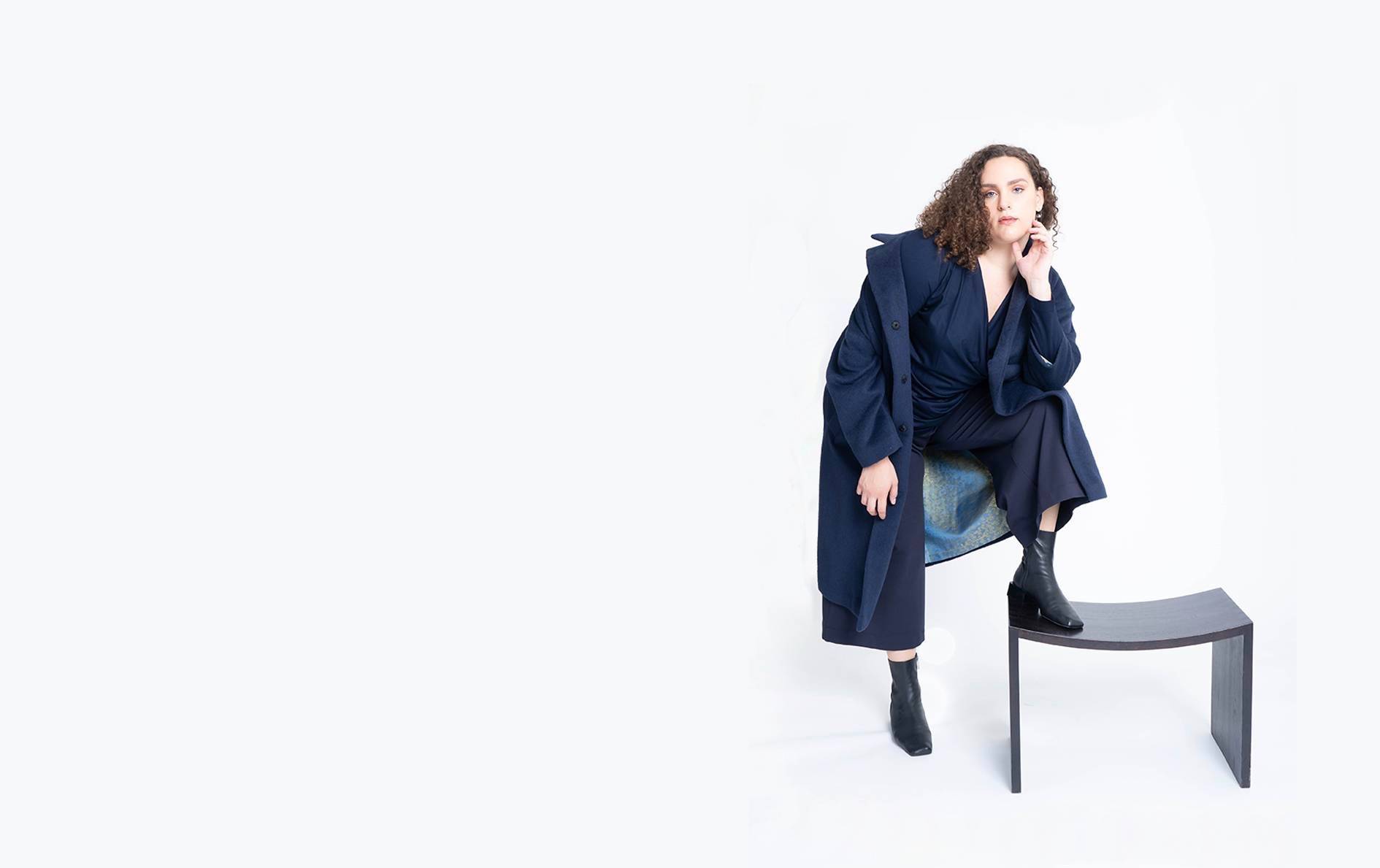 Style has nothing to do with size
In between seasons
Whether the day starts sunny warm or foggy cold it might end with the complete and unexpected opposite. Nevertheless, this shouldn't be a drawback for your clothes. The transitional period offers so much creativity for outfits and combinations, which will support you throughout the day and make you feel great. For this we have a high-quality selection of modern coats, tops and pants, which will surely convincing to be your new versatile companion.
ADAM BRODY Lounge – Hosting Art
Occasionally, we take this gorgeous space, that normally is dedicated to hosting the collection, and use it as a creators lounge. A room in the center of Zurich, representing the modern life. Brands, designers, colaborations, talks, thoughts and just the feeling of being in a inspiring and sustainable environment, with new faces… We bring together designers and topics that don't always have something to do with clothes. It's about us Swiss labels and the creative space we live in. We inspire and get inspired, communicate, develop ideas, connect, have a drink and take home some new discoveries. Join our newsletter, and check out the agenda, so we can keep you informed about upcoming events…
Silk
It is a feeling, it is a quality forever and everybody. A fiber that is created directly by nature and has always transmitted luxury and lightness. Silk is a very versatile material that can be found in a wide variety of designs and colours in the current collection and in the fabric warehouse. The premium fabric stands for a positive body feeling and helps to set the most flattering plus size look.
A blouse for every occasion
A classic white blouse is the ultimate in any closet. Just a must for the perfect wardrobe are the wide cut blouses Andrea and Lyn. The airy blouses ensure an all-around elegant look and are suitable for any body shape and individual curve. Let them be worn casually or in an proffessional surrounding. Within the collection you will find blouses that are suitable for any occasion in your right plus size fit.
The modern spirit
The art of combining the everyday life with style. An easy to wear combination of classic tailoring and fascinating sihlouettes. Comfortable, easy and avantguard.
Adam Brody Zurich - Plus Size Fashion
Blog

-
26

Aug

The new upcycling programme for Plus Size fashion and the story behind it.

05

Jul

Adam Brody's interview with Orna Gattegno talking about his life as a plus size fashion designer from zurich.

06

Jan

Blog about the changes and opportunities that have emerged through and during the year of the Corona Pandemic and have influenced the brand ADAM BRODY.